In This Section
Cancer Center Ranked High Performing by "US News & World Report"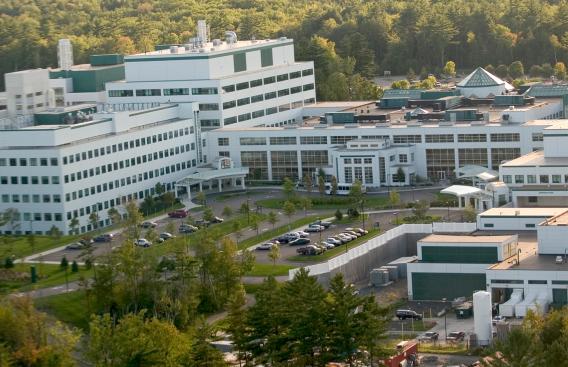 Dartmouth's Norris Cotton Cancer Center (NCCC) is the only cancer center in northern New England to be ranked as "high performing" by US News and World Report.
"We achieved this ranking as acknowledgement of outstanding performance including the highest possible score for use of advanced technologies; recognition of our patient outcomes as scoring 9 out of 10; and a perfect score of eight out of eight for patient services, which include pain management, palliative care and hospice," said Dr. Mark Israel, director of NCCC. "The ranking also noted our high patient volume and scored NCCC's 'nursing intensity' – the relative balance of nurses to patients – at the very highest level."
One of the nation's premier facilities for cancer treatment and research, NCCC is one of only 45 National Cancer Institute designated comprehensive cancer centers in the United States. The ranking also noted that NCCC is certified for bone marrow and tissue transplantation by the Foundation for the Accreditation of Cellular Therapy.
"We are incredibly proud of our talented and dedicated physicians, researchers, nurses, technologists and – above all – our patients, their families and our many supporters who make NCCC one of the outstanding cancer centers in the country," Dr. Israel said.
For more information, contact Kirk Cassels at (603) 653-6177.