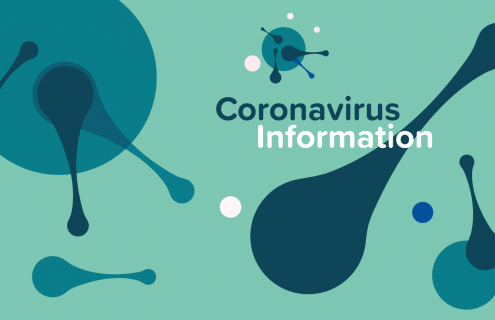 Dartmouth-Hitchcock Health (D-HH), New Hampshire's largest provider of health care and the state's only academic health system, is preparing to resume time-sensitive, urgent elective surgeries and procedures and ambulatory visits within the next 14 days. Working in consultation with the State of New Hampshire and the New Hampshire Hospital Association, D-HH has determined that current conditions indicate that a safe return to some clinical operations is appropriate.
In late March, at the beginning of the COVID-19 pandemic, D-HH was forced to announce the reduction of some non-urgent surgeries and procedures and some office and home visits, out of concern for critically short supplies of personal protective equipment (PPE), other medical supplies, and medications, all of which have been in shortage across the globe. The reduction also came in the interest of slowing the spread of COVID-19, and in response to the urging of U.S. Surgeon General VADM Jerome M. Adams, MD, MPH, that hospitals across the nation postpone elective surgeries, which are commonly thought of as those which may be time sensitive but not urgent or emergent.
Now, many of those patients whose procedures and appointments were postponed are being re-scheduled as D-HH begins the process of recovery even as the pandemic continues.
"Since the beginning of this pandemic, our primary focus has been the health and safety of our patients and our staff," said D-HH Chief Clinical Officer Edward J. Merrens, MD, MS. "Over the past month, we put a number of important measures in place to assure and monitor our critical equipment, supplies and medications, as well as to maintain patient and staff safety. Those measures, along with the common sense guidelines of social distancing, washing hands, and staying home if sick, have paid off tremendously, and we're confident that we're ready to resume the appointments that we had temporarily postponed."
Despite early predictions of a "surge" of COVID-19 patients, which might have overrun hospitals' capacity to care for them, D-HH hospitals have seen a relatively steady number of patients hospitalized with COVID-19. COVID cases around the region appear to be plateauing, and current projections show that – if current social distancing and other mitigation measures continue in place – any surge that may come will be below levels originally forecast.
For the month of April, all D-HH hospitals (including Alice Peck Day Memorial Hospital in Lebanon, Cheshire Medical Center in Keene, Dartmouth-Hitchcock Medical Center (DHMC) in Lebanon, Mt. Ascutney Hospital and Health Center in Windsor, VT, and New London Hospital) have seen an average of 10 (ten) COVID-positive patients daily; DHMC has had an average of 7 (seven) inpatients daily. D-HH's Visiting Nurse and Hospice for Vermont and New Hampshire continues to see COVID-19 patients who are being cared for in their homes.
"It's also important to keep in mind that, even while preparing and caring for those COVID-positive patients, our hospitals have continued our business of delivering safe, high-quality urgent and emergent care to all of our patients," noted Merrens. "Our emergency departments continue to receive patients, cancer care continues to be provided, babies continue to be born … all safely."
D-HH has convened a special Clinical Recovery Command Team, headed by Merrens and by D-HH Chief Operating Officer Patrick F. Jordan III, to implement the complex process of resuming the operations that have been disrupted by the pandemic.
Focusing on specific business segments, the Clinical Recovery Command Team is comprised of nine work groups to support D-HH leadership, and to share plans and best practices across the D-HH system.
"When we made the decision to postpone some non-urgent, procedures a month ago, we knew there would be a highly significant financial impact on our entire system," said Jordan. "That has played out pretty much as we expected, but the resumption of time-sensitive, urgent elective cases is a key piece of our recovery plan to return to even better financial footing."
Among the considerations facing the recovery planning team: careful monitoring of inventory and logistics to ensure necessary PPE, supplies and medications; how to handle the influx of staff who will return to the hospitals to support the ramping up, including the testing, imaging, and other diagnostics that will precede procedures and surgeries; scheduling and patient outreach; parking and security as traffic into the hospitals increases; and the impact of revised visitor policies on those patients coming for care.
"We are going to thoughtfully increase our volume of time-sensitive cases. We anticipate doing a controlled, gradually increasing ramp-up, in order to meet patient need while at the same time monitoring safety and supplies," noted Jordan. "By working in collaboration across member hospitals, we will cautiously address the increase of additional cases based on the appropriate criteria."
While the ultimate goal is a return to levels of care that meet the needs of D-HH patients across the region, the COVID-19 emergency will force significant structural changes in the delivery of health care across the nation.
"As an organization, we need to acknowledge that the process of recovery will be in the context of all that has changed and that things will not be the same," said D-HH CEO and President Joanne M. Conroy, MD.  "Our path, while in its beginning stages, is to recover not only for the health and sustainability of our organization but, most importantly, for the continuing care of our patients."
About Dartmouth-Hitchcock
DARTMOUTH-HITCHCOCK HEALTH (D-HH), New Hampshire's only academic health system and the state's largest private employer, serves a population of 1.9 million across Northern New England. D-H provides access to more than 2,400 providers in almost every area of medicine, delivering care at its flagship hospital, Dartmouth-Hitchcock Medical Center (DHMC) in Lebanon, NH. DHMC was named in 2019 as the #1 hospital in New Hampshire by U.S. News & World Report, and recognized for high performance in 13 clinical specialties and procedures. Dartmouth-Hitchcock Health also includes the Norris Cotton Cancer Center, one of only 51 NCI-designated Comprehensive Cancer Centers in the nation; the Children's Hospital at Dartmouth-Hitchcock, the state's only children's hospital; affiliated member hospitals in Lebanon, Keene, and New London, NH, and Windsor, VT, and Visiting Nurse and Hospice for Vermont and New Hampshire; and 24 Dartmouth-Hitchcock clinics that provide ambulatory services across New Hampshire and Vermont. The D-H system trains nearly 400 residents and fellows annually, and performs world-class research, in partnership with the Geisel School of Medicine at Dartmouth and the White River Junction VA Medical Center in White River Junction, VT.