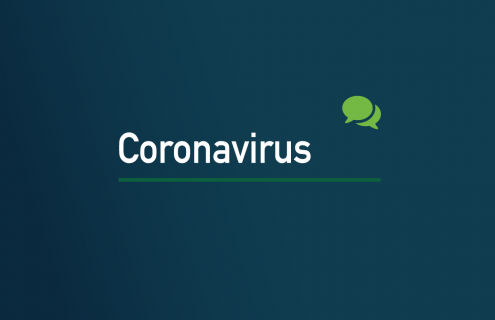 Dartmouth-Hitchcock Health and the Norris Cotton Cancer Center continue to monitor and provide information about the Coronavirus (COVID-19). For the latest updates, please see our FAQ page, the Dartmouth-Hitchcock information page, or call the information hotline: 603-650-1818.
Steven Leach, MD, Director, Norris Cotton Cancer Center Video Message on COVID-19
Cancer patients are an especially vulnerable population, as often their treatment causes immunosuppression and other side effects. Steven Leach, MD, Director of Dartmouth's and Dartmouth-Hitchcock's Norris Cotton Cancer Center (NCCC) shares the special precautions the clinicians and staff at NCCC have taken to help ensure the safety of patients. Leach also shares how some of the cancer center researchers are repurposing their research to help the region and the nation deal with the COVID-19 crisis. "I want to remind our patients, and our community, that we will get through this together, D-H strong, Upper Valley strong, and Northern New England strong," said Leach.