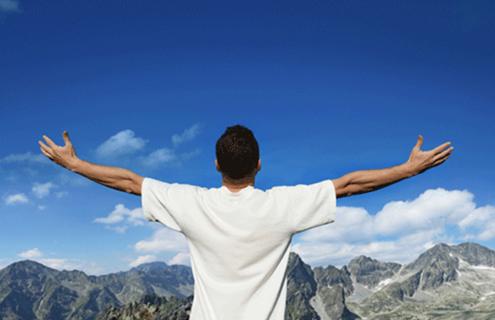 Learning about addiction, getting support, and medications can help you stay tobacco free.
Most people "quit" smoking 3-7 times before they quit for good. Here are tips to make this try work.
Ninety percent of people who try to quit cold turkey can't, and for those who do quit, "slipping" is common. Accepting that slips are part of the process, and learning about addiction and nicotine replacement products can help you stay tobacco-free.
When smokers enter Elizabeth Maislen's office for help quitting smoking they often feel defeated.
"People usually walk in and say 'I failed.' NO! You succeeded for a short time—let's build on that!" she tells them. "What worked? What didn't work?"
Most smokers attempt to quit smoking three to seven times before they are tobacco free
According to Maislen, advanced registered nurse practitioner and a certified tobacco treatment specialist at DHMC, studies show that 70 percent of smokers want to quit. Most who do will try three to seven times before they quit for good (one year tobacco free). She says an important part of her work is helping people move from defeat to accepting that quitting often means slipping, or quitting multiple times. (A slip means smoking a single cigarette, a slide means smoking the whole pack in a day. There's a big difference!). Then she gives them tools they can use to succeed.
"Knowledge is powerful," she says. "The more you understand about addiction and how nicotine works in your brain, the more likely you are to be successful."
There are many resources to support smokers who want to quit and Maislen makes sure that people leave her office knowing they are not in this alone. Every person coming for a counseling session leaves with a packet crammed with information brochures, phone numbers and web links to support groups, tobacco cessation tips, and a "You Can Quit Smoking" personalized quit plan to help them get started.
Nicotine replacement medications need to be used correctly
Maislen says nicotine replacement medications that help smokers wean themselves off cigarettes—gum, patches, lozenge, sprays, and inhalers—can really make a difference when you are trying to quit. "Ninety percent of people who try to quit cold turkey can't," she says.
Knowing how to use these medications correctly is also important. Determining the number of cigarettes currently smoked is crucial to getting the dosage right, and often a combination of medications works best. She will help a smoker explore what might work best for them: taking a lozenge on waking can tide them over until a nicotine patch kicks in for the day, or having gum or lozenges readily available can really help with cravings even when wearing a patch.
Resources to help you quit smoking for good
Get support. Seek help from the national tobacco quitline: 1-800-QUIT NOW (1-800-784-8669).
Tobacco treatment specialists at DHMC:
Call for a free appointment at 603-653-9456, stop by Tuesday or Thursday, 9:30 to 11:30 am in the Health Education Center, Level 4 - East Mall
The Norris Cotton Cancer Center in Lebanon also offers a smoking cessation clinic for anyone hoping to end their dependence on tobacco (local clinics offered at other locations.)
Interactive tool: Are you ready to quit smoking?
Interactive tool: How much is smoking costing you?
Those middle aged and older with a long history of smoking may also want to learn about lung cancer screening. This test was recently given a final recommendation by the U.S. Preventive Services Task Force to detect cancer earlier in those facing the highest risk (learn more). (PDF)