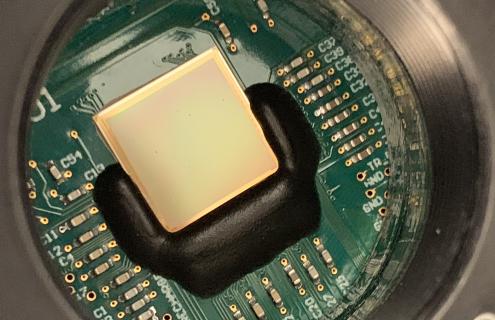 Our aim of treatment-free remission would decrease the burden of health care costs on families, lower rates of recurrence, reduce long-term side effects of treatment, and have psychological benefits for patients.
Christopher Shoemaker, PhD
It was a memorable and record-breaking year at the 38th annual Prouty held in July. The efforts of more than 4,400 registrants from 45 states and 4 countries, 1,000 volunteers and more than 250 regional businesses totaled more than $3.4M to benefit Dartmouth-Hitchcock Norris Cotton Cancer Center. Here are the latest Prouty-funded research projects underway by NCCC scientists.
Combination therapies for drug-resistant cancers
How do dormant cancer cells resist treatment? How can we sensitize these cells to treatment so that we can prevent recurrence? These are the questions that Christopher Shoemaker, PhD, is trying to answer. His team proposes that dormant cancer cells use a specific pathway to resist treatment. By understanding the role that this pathway plays in drug resistance, they hope to identify new drug targets and develop new combination therapies for cancer. "We are performing our work using a specific model of leukemia," says Shoemaker. "In this disease, white blood cells grow uncontrollably. The cancer can be contained long-term with current therapies but cannot be cured. Our aim of treatment-free remission would decrease the burden of healthcare costs on families, lower rates of recurrence, reduce long-term side effects of treatment, and have psychological benefits for patients."
New technologies to study "guardian" proteins
With recent knowledge that that epigenetic alterations are also important drivers of cancer, Xiaofeng Wang, PhD, and his lab are designing technologies that will make characterizing the epigenetic qualities of cancer easier and more informative than ever. Their Prouty-funded research will drastically improve our ability to study how a particular complex of proteins regulates the epigenome, and how disruption of the proteins' activity can lead to a range of diseases. This understanding will then enable the team to identify which epigenetic alterations are responsible for cancer development.  "These novel technologies will allow high-resolution mapping of the epigenome in both cancerous and healthy tissues," says Wang. "If we can identify the epigenetic patterns that support certain cancers and the proteins involved in establishing those patterns, we can devise more effective means of treating patients who suffer from these devastating diseases."
Adapting tools for robotic surgery
Building on previous Prouty-funded research, the team of Joseph Paydarfar, MD, Ryan Halter, PhD, and David Pastel, MD, is continuing to improve throat cancer surgery outcomes with technology. The "virtually assisted surgeon" project focuses on developing image-guided navigation techniques and equipment to improve accuracy during throat cancer surgery. In a previous phase, the team developed CT and MRI-compatible retractors and scopes that allow for imaging during an operation. Such imaging is used for locating the tumor and other critical structures and for tracking the changes in soft tissue that occur when surgical instruments are placed. In this phase, the team will modify the instruments for use during robotic surgery. "Developing systems that can provide accurate image guidance in these types of surgery is a complicated engineering and clinical challenge," says Paydarfar. "With funding from Prouty Pilot grants, we have been able to study this problem in depth and lay the groundwork for developing the necessary technology to hopefully make image guidance for throat cancer surgery a reality."
The world's fastest single-photon camera
The selection and success of various cancer therapy approaches depends on starvation of the tumor from oxygen, a process called hypoxia. Using novel imaging methods, Petr Bruza, PhD, Brian Pogue, PhD, and David Gladstone, ScD, aim to non-invasively measure tumor oxygenation. "This oxygenation can be reported by a very weak and fast luminescence light of tailored contrast molecules," explains Bruza. "To be able to non-invasively detect it in the body, we need to employ the fastest and most sensitive camera available called SPAD (Single Photon Avalanche Diode) array. High-resolution SPADs are incredibly rare, and only few people in the world have mastered its design. On our mission to build an oxygenation camera prototype, my PhD student Arthur Petusseau and I made a trip to the small town, Neuchatel, in the Swiss Alps, where one of the very few SPAD chips are crafted. In September 2019 we brought one of these valuable sensors back to NCCC, and we are already gathering the first data on pancreatic tumor models."
The 39th annual Prouty will take place on July 11, 2020. To learn how you can contribute to cancer research like these studies, please visit www.TheProuty.org.