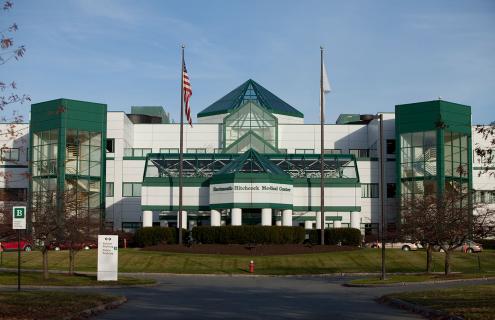 Dartmouth Hitchcock Medical Center


Barbara E. Rubin Building

One Medical Center Drive
Lebanon, NH 03756
Parking, transportation, and maps
The new Patient Pavilion is open!
Follow signs for Entrance #2. This is the Inpatient Visitor Entrance.
There is an Inpatient Visitor Parking Lot for anyone visiting a patient at the hospital.
The Inpatient Visitor Entrance is open from 5 am to 11 pm, 7 days a week.
If you need to enter the building after hours, enter through the Emergency Department. Signs will direct you from the Inpatient Parking Lot to the Emergency Department entrance.