Featured Story
Colorectal cancer is a preventable disease, but is still the second most common cause of cancer deaths in the United States.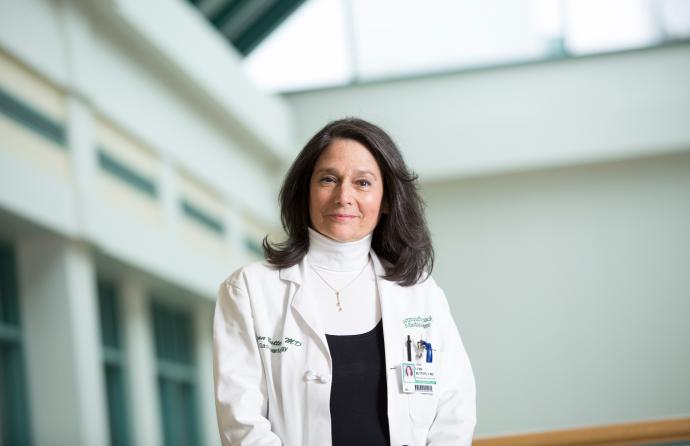 Experience the Dartmouth Cancer Center difference
Our patients consistently rank us in the top 99th percent of regional cancer centers and the top 98th percent nationally.
Our physicians specialize in treating different forms of cancer, but what they have in common is their commitment to providing the best care in the Northeast.
At Dartmouth Cancer Center, we don't treat a disease, we treat a person—a whole person. Our care team makes it easy to coordinate care, beyond just cancer treatment.
Dartmouth Cancer Center celebrates 50 years of innovative research and world-class care
The Dartmouth Cancer Center is turning 50! Opened in 1972, the Cancer Center began as a two-story underground structure located in Hanover, NH. Today, as one of only 53 National Cancer Institute-designated Comprehensive Cancer Centers, the Dartmouth Cancer Center has multiple locations throughout New Hampshire and Vermont. We offer patients award-winning clinical care backed by the discoveries of our world-class cancer research scientists. The world's first cancer immunotherapies could not have happened without Dartmouth Cancer Center, and today, our scientists keep striving to bring next-generation immunotherapies to you.
In honor of 50 years, we are raising $50,000 to fuel breakthroughs and new innovations that will save lives. Give today to help reach our goal and bring hope to people facing cancer.