What's Happening at Norris Cotton Cancer Center
A wide variety of volunteer opportunities support Norris Cotton Cancer Center's goal of providing patient- and family-centered care. 
We offer positions in clinical care, research, and administration, along with training programs for graduate students and postdoctoral fellows. 
Norris Cotton Cancer Center offers events for patients, families, and the community, along with support group meetings and fundraising events. 
Northern New England's only NCI-designated Comprehensive Cancer Center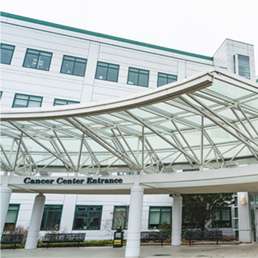 Located on the campus of Dartmouth-Hitchcock Medical Center (DHMC), Dartmouth and Dartmouth-Hitchcock Norris Cotton Cancer Center (NCCC) combines advanced cancer research at Dartmouth College's Geisel School of Medicine with the innovative, personalized, and compassionate patient-centered cancer care at DHMC, as well as at regional, multi-disciplinary locations and partner hospitals throughout NH and VT. NCCC is one of only 51 centers nationwide to earn the National Cancer Institute's prestigious "Comprehensive Cancer Center" designation, the result of an outstanding collaboration between DHMC, and Dartmouth College. NCCC remains committed to excellence, outreach and education, and strives to prevent and cure cancer, enhance survivorship and to promote cancer health equity through its pioneering interdisciplinary research.