Learn about our patients and the patient care provided by the Gastrointestinal Oncology Program.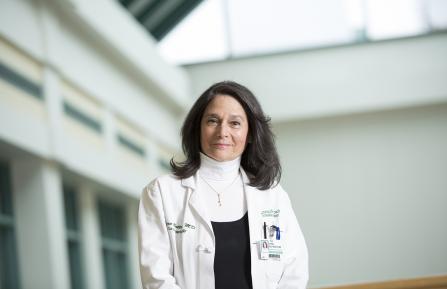 Colorectal cancer is one of the few cancers we can actually prevent. Lynn Butterly, MD, a gastroenterologist and researcher at Norris Cotton Cancer Center talks about the importance of prevention and screening for colorectal cancer.
Kerry Clifford's first interaction with Dartmouth-Hitchcock set the positive tone for every interaction she's had during her cancer treatment.